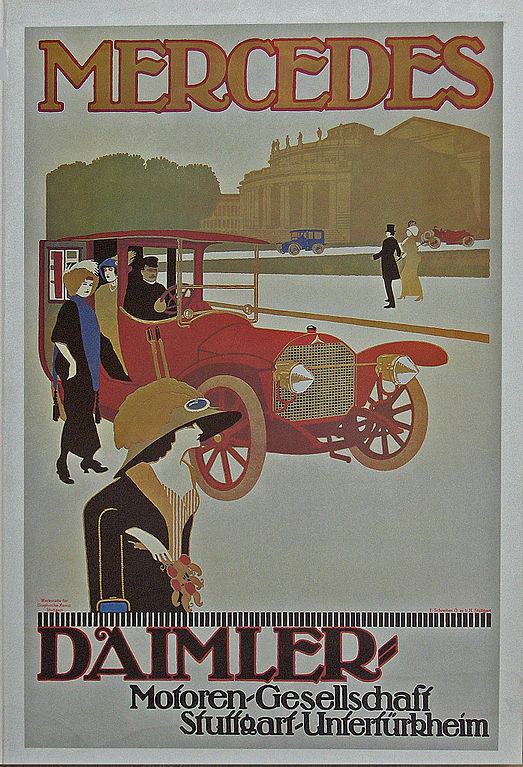 Like many different car brands, Mercedes seems to have its own acronyms and vocabulary, which may confuse new owners and fans. Here is a glossary of the top terms you need to know if you're becoming a Mercedes-Benz enthusiast:
Aftermarket: "Aftermarket" parts refer to any part or accessory that is sold on the secondary market after the first sale by the original equipment manufacturer (OEM).
AMG: The German acronym spells out Aufrecht Melcher Großaspach, but it describes the high-performance division of Mercedes-Benz. They're owned also by Daimler AG and are most often involved in racing. Mercedes AMG vehicles tend to be more expensive due to their more expensive materials.
Autonomous Driving: This is what the Mercedes company has dubbed their self-driving features. We're not sure why they can't just call it a self-driving feature; perhaps this sounds more trendier.
Benz: The "Benz" in "Mercedes-Benz" represents a company that was, once upon a time, separate and owned by the creator of the first petrol-powered car, Karl Benz.
Classic: The definition of a classic car really varies depending on who you talk to, but car restorers are often talking about cars that aren't as old as "vintage" (between the 1910s and 1920s) or "antique" (from the early 1900s or 1910s) models.
Daimler AG: This is a German engineering company that's the parent company of Mercedes-Benz as well as Mitsubishi Fuso, Denza, Smart, Mercedes AMG, and more. It used to be named Daimler-Benz. It merged with Chrysler in 1998 to become DaimlerChrysler, but the name was changed to Daimler AG when Chrysler was sold in 2007.
Daimler-Benz: This is a previous name of Daimler AG.
DMG: In German, this stands for Daimler-Motoren-Gesellschaft (or Daimler Motors Corporation). It was a formal company between 1890 and 1926. After World War I, it merged with Benz to become Daimler-Benz.
"Das Beste Oder Nichts": Mercerdes-Benz's motto means "the best or nothing."
G-Class: You might not see many other "G-class" vehicles from other makers because it stands for "geländewagon," which means "cross-country vehicle."
Gull-Wing Doors: These are vertically opening doors that quite a few 1980s Mercedes models had.
MB: Both MB and MBZ are used to abbreviate Mercedes-Benz.
Merc: "Merc" sometimes refers to Ford, Lincoln, or Mercury and not always Mercedes. This is something to be aware of if you're a Mercedes fan.
Mercedes Me: This refers to a relatively new product offered by Mercedes, which allows you to connect your car with your smartphone.
OBD: On-board diagnostics are included in several types of Mercedes-Benz cars.
OEM: OEM stands for original equipment manufacturer. If the part is from the same company that originally produced it when the car was being built, it's considered to be an OEM part. The original manufacturer may or may not be Mercedes itself but often is. OEM parts are often more expensive due to their rarity.
Pre-Safe: "Pre-Safe" is Mercedes-Benz's unique collision avoidance system that can detect an imminent crash and helps the car's safety system respond. Mercedes is considered to be possibly the first of the major international car companies to introduce a system like this, which was shown off at the Paris Motor Show in 2002.
RDE: Real driving emissions refer to realistic exhaust emissions measured during realistic on-road driving conditions.
Roadster: "Roadster" is often used incorrectly colloquially, but it often refers to a two-seat convertible with no side windows or at the very least an open top.
Silver Arrow: These legendary motor racecars rocked the world between 1934 and 1939.
SL: The Mercedes-Benz SL class features cars usually used for racing or that serve as elegant sports cars. There have been several models of this classic car over the years, ranging from the early 1950s to today. The actual "SL" acronym stands for "sportlich-leicht" (or sport lightweight).
SLK: Introduced in 1994, the name of the SLK class of luxury roadster stands for "sportlich, leicht, und kurz" (or sporty, light, and short).
Smart: Smart cars are small, cheap, and often electric products made by Daimler AG. Smart is a sister company to Mercedes-Benz.
WLTP: This is relevant if you're looking at a diesel Mercedes car. It's the Worldwide harmonized Light vehicles Test Procedures, which is a standard measurement for measuring pollutants.