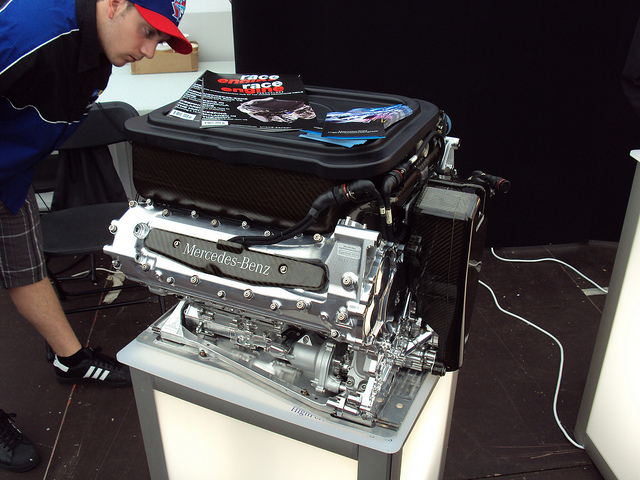 Photo by Colin (Flickr)
For car-lovers, Mercedes-Benz needs no introduction. Known since 1926 for the quality and durability of their vehicles, the auto industry giant has used some of the most impressive engines in the world. Here's a look at four of the all-time best.
Benz Meets Wankel: The 1969 C111 Concept Car
Three-rotor Wankel engine
600 cc per rotor
0-60 mph in 5 seconds
Top speed of 161 mph
Only 12 ever built
In the illustrious history of Mercedes-Benz, sometimes, the company just got weird (in a good way!). The 1969 C111 is a perfect example. Want to drive a car that looks like a wedge of cheese? The orange C111 is likely the closest you will ever get. Another weird thing about this ride? It was the only Mercedes engine featuring the experimental Wankel rotary design. Wankel engines are known for their turbine-smooth operation, but poor emissions performance has kept this technology from widespread use for carmakers around the globe.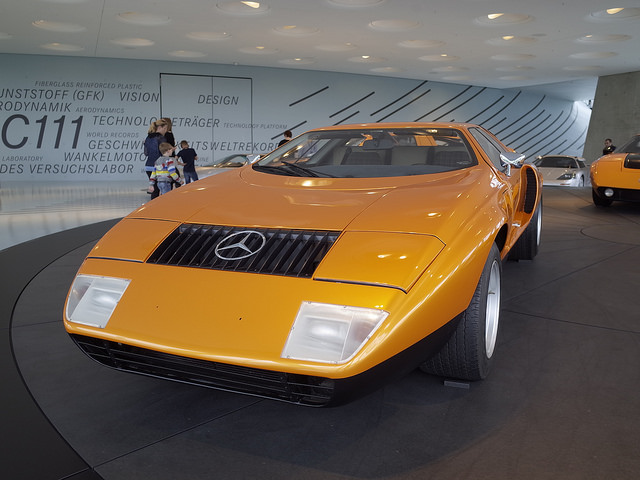 Photo by tomislav medak (Flickr)
An Absurdly Powerful SUV: The 2016 Mercedes GLE 63 S SUV
577 horsepower
516 lb.-ft. twin-turbo V8 engine
0-60 mph in 4.1 seconds
Need an SUV to haul your kiddos' soccer gear to practice but you also need to tow a mobile home across town? Look no further than the GLE 63 S SUV. This V8 behemoth features an incredible amount of power in a suburb-friendly package. It's even faster than the C111 concept car, which was designed to be a racing supercar! This hand-made Mercedes engine is the kind of game-changing innovation that has other car companies taking notice.
A Rare Beauty: The 1998 Mercedes-Benz CLK GTR
7.3-liter V12 engine
0-60 mph in 3.4 seconds
Top speed of 197 mph
Only 25 ever made
Think the GLE 63 S SUV is fast? Nope! We have a new winner. The 1998 Mercedes-Benz CLK GTR beats its 0-60 mph time by almost a full second! Originally designed for the race track, Mercedes-Benz had to make 25 road-legal versions to sell publicly under homologation rules, which basically just means that a vehicle has to be reproducible to go through a race. Owning this beautiful car and the rock-star engine inside will set you back about $1.5 million. Just don't expect to find compatible aftermarket parts.
Fit for Royalty: The 1939 Mercedes-Benz G4 Offroader
Daimler-Benz M24 II eight-cylinder inline engine
Displacement of 5.4 liters
Top speed of just 41 mph
No need for speed? Want to drive a three-axle car for a change? Itching to own a car developed for the German army? The 1939 Mercedes-Benz G4 Offroader is for you! It's an extraordinarily rare beast: Only 57 were ever made, and only three are known to have survived with their authenticity intact (one is currently owned by the Spanish royal family). The engine that powers this 3.7-ton monster is an engineering marvel: Despite its massive weight and lack of supercharger, it can still get up to 41 mph! That might not seem very fast, but considering its size, you're moving at a pretty steady clip.