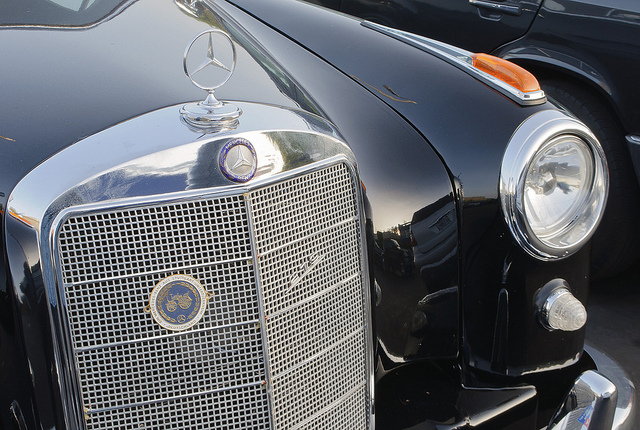 Photo by InSapphoWeTrust (Flickr)
Mercedes-Benz designs their cars meticulously, focusing tightly on every accessory, feature, and part. They've created some amazing things, but of specific fascination to many collectors is their artfully created grilles, which often sport their iconic emblem. As a company that's been around since the very beginnings (having a hand in creating the first petrol-powered vehicles) right up until modern day, they've been at the forefront of the changing tastes and styles of each decade. Mercedes grilles are one of the most obvious ways one can see the evolving styles over the past century. Check out some of the most interesting grilles they've offered us over the years!
1937 Mercedes-Benz 540K Special Roadster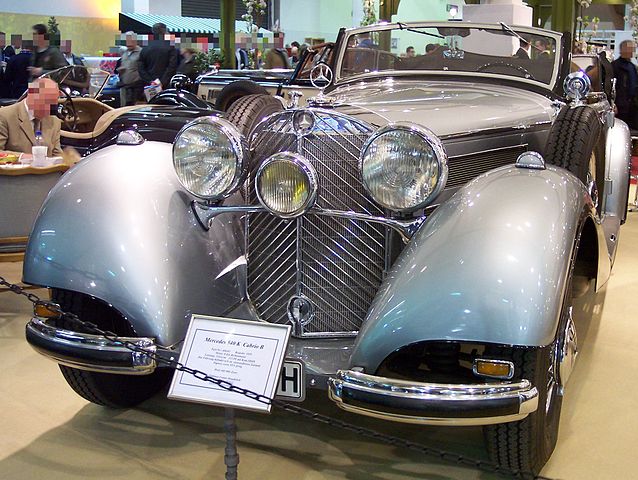 Photo by Stahlkocher (Wikimedia Commons)
This era is full of artfully crafted cars with grilles and matching headlights that seemed to be works of art. Each curve of the 540K Special Roadster is cool and classy, even by today's standards, and the grille with the mounted Mercedes emblem above it was no exception. Other models of the 1930s, like the 1939 770K Grosser, also had epic grilles, but none seem to match the sleek simplicity of this model.
1955 Mercedes-Benz 300 SL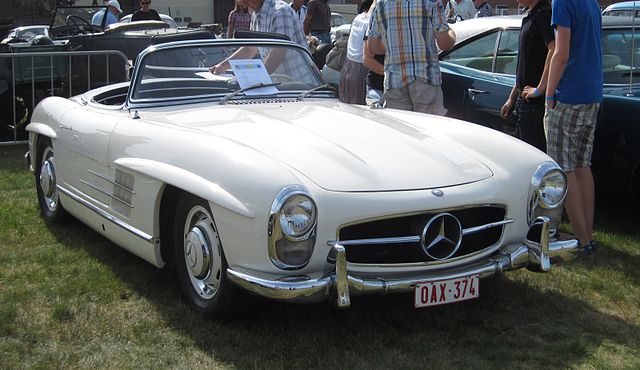 Photo by Charles01 (Wikimedia Commons)
This car is most famous for its gorgeous gull-wing doors, but let's not forget its iconic nose as well, which sported a massive Mercedes-Benz emblem and very little fuss. The sleek, simple design would be imitated again and again by Mercedes for decades afterward, with a similar, gorgeous Mercedes grille being crafted for later models such as the 1969 Mercedes-Benz 280SL Roadster.
1966 Mercedes W110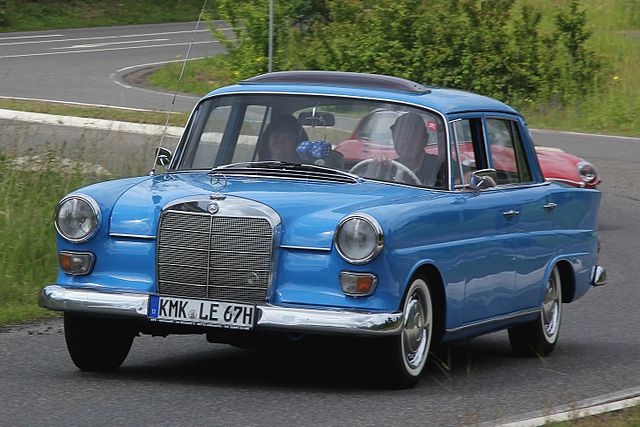 Photo by Lothar Spurzem (Wikimedia Commons)
This trend-setter was iconic for the James-Bond-like fashions of the mid-1960s. This car, like the later 1968 300 SEL 6.3, sported shorter grilles. While this style has since gone out of fashion, these types of grilles were once considered the pinnacle of class and refinement. If we ever make it big, we want our butler to drive one.
2009 Mercedes-Benz SLR McLaren Stirling Moss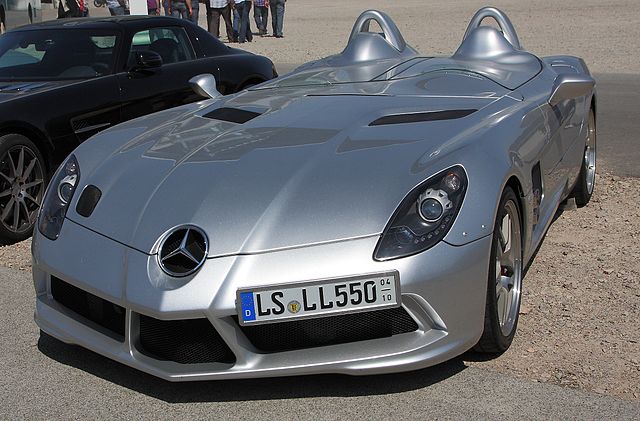 Photo by AngMoKio (Wikimedia Commons)
What's notable about this Mercedes-Benz grille is that there's almost an absence of one. The topless, windshield-less, grand-prix-worthy roadster might not be useful for day-to-day use, but its single-slat grille makes it smooth and stylish. Car fans everywhere drool over this bad boy.
2014 Mercedes-Benz CLA Class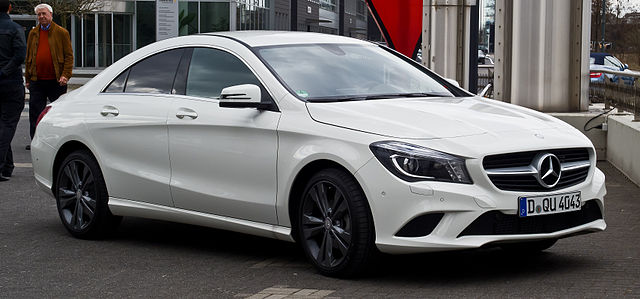 Photo by M 93 (Wikimedia Commons)
Not everything on this list has to come from a completely unique, expensive, less-useful roadster, though. The accessible, simple CLA 200 class sports a gorgeous grille for a coupe. From 2014 to today, the grille on the front of Mercedes coupes still encourages one to step in and take a closer look.
There are too many other amazing grilles to count! Honorary mentions include the F 105 Luxury in Motion Concept Vehicle, as its LED grille can actually communicate with pedestrians. Others include the gorgeous grilles from these models: the 1905 American Mercedes, the 1969 Mercedes-Benz 280SL Roadster, the 1979 Mercedes-Benz G-Wagen, the 2014 Mercedes-Benz SLS AMG, and the 2015 Mercedes-AMG S63 4MATIC Coupe. Check out some of them or peruse available Mercedes grilles if you want to view more beautiful chrome!