Yes, Mercedes-Benz is a great brand. They have built some amazing cars, invented some incredible, industry-changing things, and continued to innovate for decades. The nearly-a-century-old company has had some dark days, though, from its early experimentation to the horrible age of DaimlerChrysler. A few unsuccessful models have littered the metaphorical lawn of the company's otherwise sterling reputation. From the cheapest to the gaudiest models, this is a list of the worst Mercedes models Stuttgart has had to offer.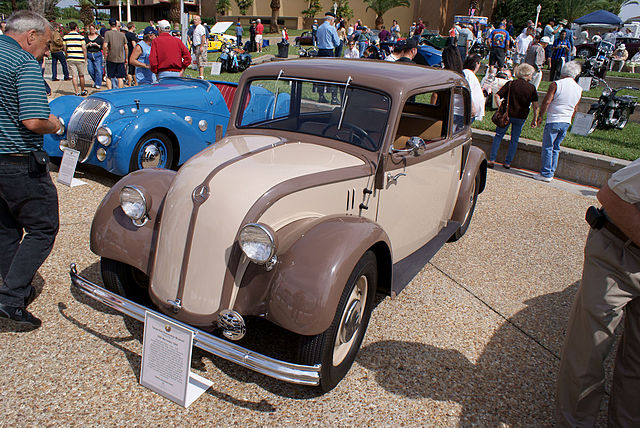 [Photo: Photo by Valder137 (Wikimedia Commons)
Mercedes 130H
1931-39
Not even a mother could love that face. This baby, though innovative with its rear engine, was a bust for Daimler-Benz AG way back in the day. Possible because of that large booty, it was awkward and unbalanced with strange handling. It was, however, one of the influences of later Volkswagen creations.
Mercedes-Benz 300TD (W123)
1979-80
This is an important car in the company's history, as it was the first turbocharged diesel sedan. But it only had 110 horsepower with a five-cylinder engine.
Mercedes-Benz M Class (W163)
1997-2006
Made in Alabama, this clunker was a mainstay during the doomed DaimlerChrysler era, when the two companies had merged to the chagrin of most Mercedes fans. Many of the models on this list are from these darker days, and this model lasted for most of that time.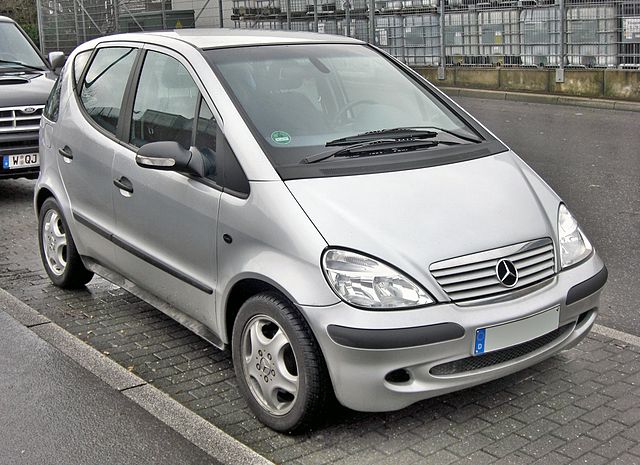 Photo by Matthias93 (Wikimedia Commons)
Mercedes-Benz A Class (W168)
1997-2005
People really, really hate this thing. It started to go wrong for the A Class car in a leaked piece of footage showing that the thing easily rolled during its "moose test." Ever since then, it had a reputation for being as tipsy as a drunk, middle-aged man in stilettos. Just like that drunk man, it was also very cheaply dressed, being possibly the cheapest car ever built by the brand.
Mercedes-Benz C Class Coupe (W203)
2000-07
An almost-luxury hatchback coupe isn't as appealing as an actual luxury car (at least in America). Both this model and its predecessor had reliability problems and were prone to rust.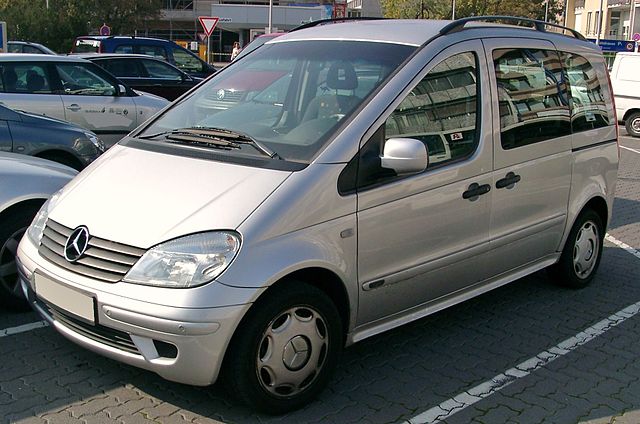 Photo by Rudolf Stricker (Wikimedia Commons)
Mercedes-Benz Vaneo
2002-05
Ugh. If you didn't suck in air between your teeth a little when you saw this thing, something might be wrong with you. Besides being just honestly really, really ugly, it was also the cousin of the loathed A Class. Why would van-buying customers choose this overpriced monstrosity above the other many choices that are much better? They didn't; it was discontinued after three years.
Mercedes-Benz GL Class (X164)
2005-11
This is one of the brand's least reliable vehicles, which has really hurt the brand's reputation as a whole lately. They may have renamed this car the "GLE," but it's still not a super deal. Almost every model of this car, which was supposed to replace the amazing G Class, has been inspirational at best and dangerous at worse.
Mercedes-Benz R Class
2006-15
Mercedes-Benz isn't great at producing family vehicles, it seems. Called a "family tourer" and a "sports cruiser," this strangely-shaped minivan hasn't gotten a lot of love from die-hard fans.